Please Join us at the 2015 Show at Hudson Mills Metropark
Near Ann Arbor Mi. US 23 and I 94
8801 N. Territorial Rd. Dexter Mi. 48130 click for map
We are Featuring Tractors and Equipment starting
with Letters K and L
Be Creative, Certainly all makes are welcome.
Also this year at the HMOPC Show SSBTC
Sears Surbuban Backyard Tractor Club
of South Lyon Michigan. Club will be Featuring Sears Garden Tractors and Equipment. And they have invited many other Garden Tractor Collectors, So Let's Welcome Everyone.
We will have plenty of room for all Brands of Lawn and Garden Equipment for show and Flea Market for Selling items.
We'll also have Tractor Games & Fun Pulling for Garden Tractors.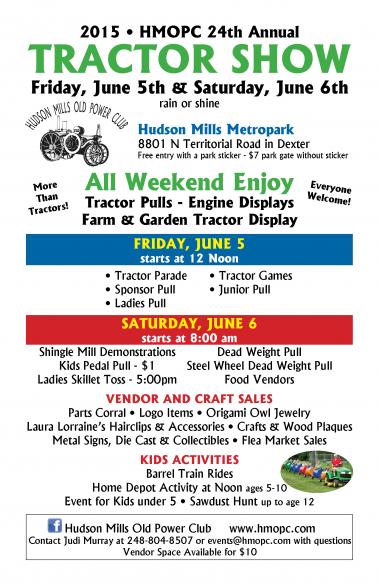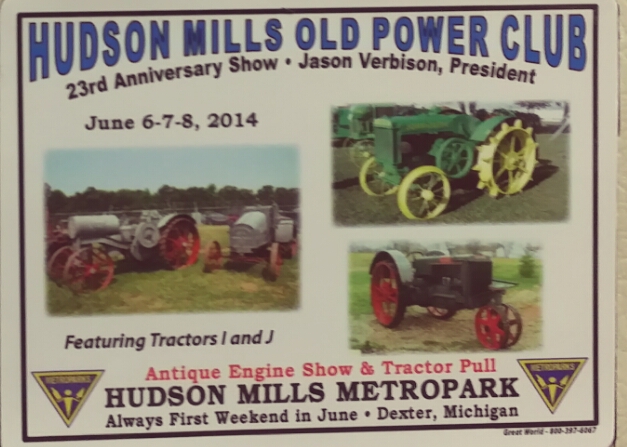 2014 June Show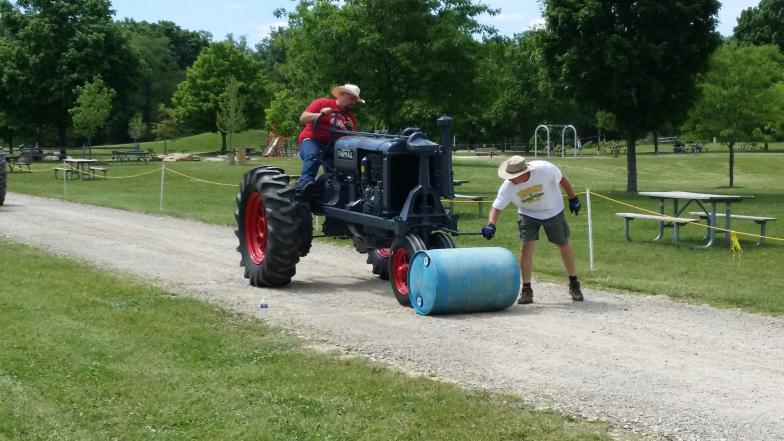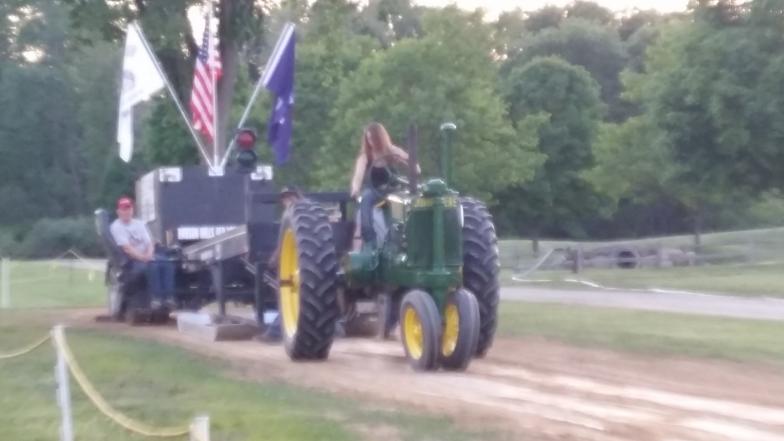 I would like to thank

everyone for helping
make our 23rd show a good time,
Thank You to all that had a hand!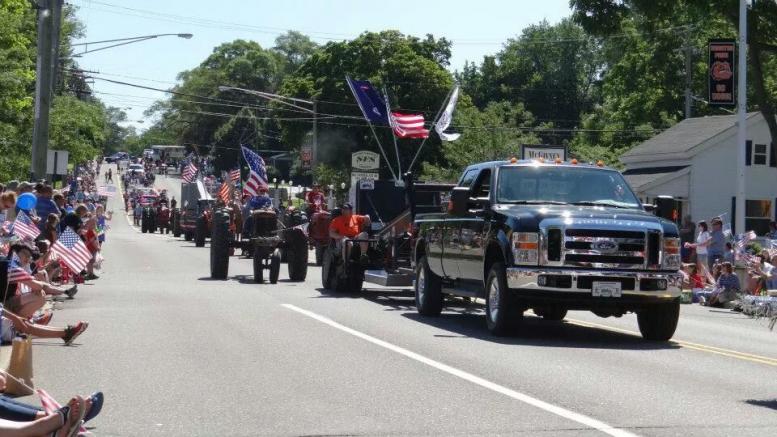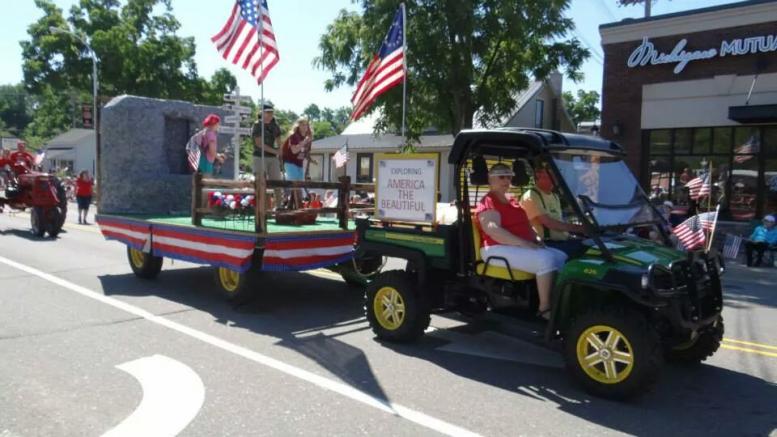 Brighton 4t
h of July Parade 2014
Check the 2013 show out on You Tube Click below

Courtsey of the Backyard Tractor Bunch.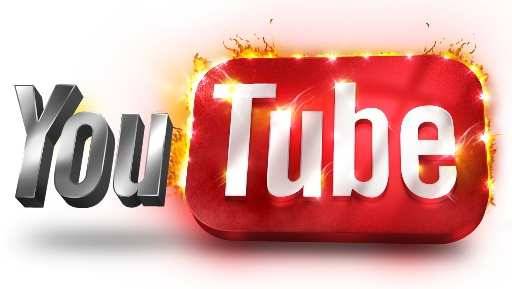 UPCOMING EVENTS
Club Meeting April 8th at LiL Chef
join us for dinner at 6pm meeting at 7pm
Sponsor time is here, Forms are available contact
one of the board members. We would like to have the
Sponsor information and all monies in as soon as possible.
Thank you very much for the support.
The 24th Annual Hudson Mills Old Power Club Show
June 5th and 6th 2015
Friday and Saturday June 5th and 6th :
Antique Tractor display
Garden Tractor Display
Shingle Mill Display
Antique Engine and Equipment displays
Kids Barrel Train Rides
Tractor Games
Ladies Fry Pan Toss
Parts Corral
Flea Market
Bake Sale
50/50 Raffle
(FRIDAY) Sponsor Pulling
(FRIDAY) Ladies and Juniors Pulling
(SATURDAY) Dead Weight Pulling
(SATURDAY) Kids Pedal Pulling
(SATURDAY) Dead Weight Steel Wheel Pulling
Transfer Sled Fun Pulling *time permitting*
Garden Tractor Fun Pulling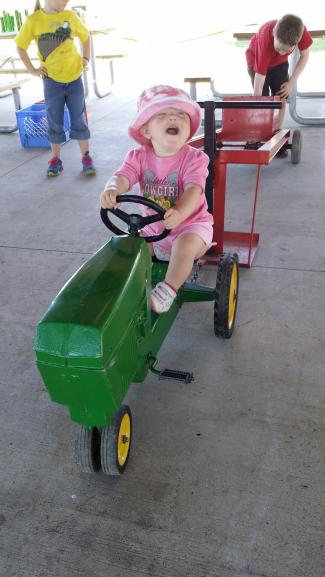 Please don't forget we are working to stay connected

with our valuable members,

click the link below to our FB page.
Also if you would like to

sign up for our monthly news

letter via e-mail please share your e-mail with treasurer@hmopc.com



Wanted Flea Market Vendors

Tractor and

Antique Items. Contact,

Judi Murray 248.804.8507

If you are looking at this and want to become a

member or sponsor of HMOPC

call Jason today 517-404-2242

We would be very interested in having
demo equipment at our show, let us know
what you would like to show and we can set you up.
Call or Email Jason Verbison 517-404-2242 jason@verbstractors.com